critical care nursing course (CCNC)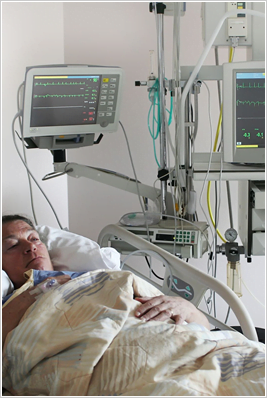 Our program will assist the Nurse in obtaining skills for advancement to Critical Care areas. The course is comprehensive and provides 40 Hours of Continuing Education Credit.
We cover topics developed by the American Association of Critical Care Nurses. Our multi-media approach utilizes the latest in audio-visual technology, PowerPoint Presentations, and training simulators.
This course will assist the nurse in obtaining the knowledge necessary to care for the critically ill patient. We guide participants in detailed skill demonstrations. Critical Care equipment will be demonstrated as well as documentation skills necessary for the astute Critical Care Nurse.
The following systems are covered in detail:
Cardiovascular Module
Gastrointestinal Module
Neurological Module
Renal Module
AACN Curriculum
Endocrine Module
Hematological Module
Pulmonary Module
Objectives:
Participants will demonstrate understanding of the above topics as they relate assessments and interventions of critically ill patients.
Intended Audience:
Nurses who wish to work in the intensive care units, Recovery (PACU) and Progressive Care Units. This is also appropriate for Nurses out of practice for one year, and Nurses who wish to take the CCRN Exam as a thorough review.
We support Stress-Free training and look forward to seeing you!
Our Critical Care Nursing Courses Are Available In Fort Lauderdale
Initial Provider Course: $450
includes 40 Hours of Continuing Education Credit as well as a Participant Manual by the American Association of Critical Care Nurses (800 pages with graphics and illustrations).
Course will consist of 4 days: 9:00-6:30 (8.0 each) with home study for a total 40.0 hours
Choose The City To See The Course Dates In Your Area