on-site CPR & first aide training & certification
Clinical Solutions' American Heart Association training course for Cardiopulmonary Resuscitation/Automated External Defibrillator & First Aid can be brought to your school, hotel, daycare, summer camp, corporate office, home, or any other location throughout Florida including Broward, Dade, West Palm Beach, Orange, and most other counties.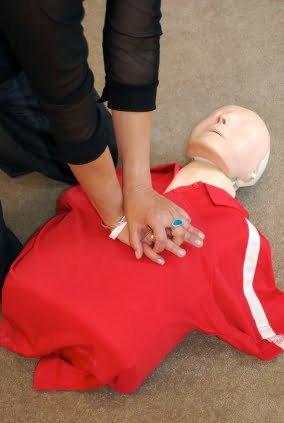 Clinical Solutions provides onsite CPR and first aid training for you and your facility, and trains in the use of an Automated External Defibrilator (AED) throughout Florida
Learn how to administer Cardiopulmonary Resuscitation (CPR) and provide First Aid for adults, children, and infants including the AED. You'll learn how to handle emergency situations, take basic precautions to prevent disease transmission, care for injuries or sudden illness until advanced medical help arrives, help someone in breathing and cardiac emergencies, administer chest compressions and use an Automated External Defibrillator (AED). This class also teaches you to care for life-threatening bleeding, sudden illness, shock and injury.
This training course is ideal for schools, daycare facilities, hotels, private organizations, HOAs, gyms, airports, cruise ports, security companies, government employees, public transportation personnel, boat captains, or any who want/need first aid and CPR for licenses or personal training.
We Come to You!
Call 1-877-828-8723 To Schedule A Training At Your Facility