Now Available! New, enhanced 2022 version.
The HeartCode BLS Part 1 program has been updated to reflect new science in the 2020 American Heart Association Guidelines for Cardiopulmonary Resuscitation and Emergency Cardiovascular Care. Key science changes include the new CPR sequence, the addition of AED use in infants, a focus on high-quality CPR and the emphasis on switching healthcare providers frequently to maintain quality chest compressions.
HeartCode is a web-based, self-paced instructional program that uses eSimulation technology to allow students to assess and treat patients in virtual healthcare settings. In this environment, students apply their knowledge to real time decision making and skills development. Debriefings and coaching are provided immediately after each simulation to facilitate learning about basic life support.
Successful completion of the full BLS for Healthcare Providers Course (using HeartCode BLS Part 1) includes three parts:
Step 1 HeartCode BLS Part 1- Upon successful completion of the online portion, including the written exam, students receive a Part 1 certificate of completion, which must be presented for parts 2 and 3.
Step 2 Part 2*- a hands-on skills practice session with an AHA BLS Instructor or using a voice-assisted manikin (VAM) system
Step 3 Part 3*- a skills test with an AHA BLS Instructor .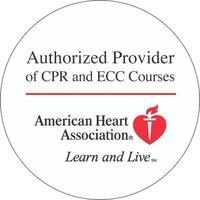 Purchase Price
• (Skills Check-off included at any of our 4 locations)
• Guarantee next business day Delivery
All Sales are final. No Refunds on this purchase
Course Prices: 

$85